California's Largest Fireworks Show
The Big Bay Boom fireworks show is displayed from Four barges on San Diego Bay at 9 PM. Bring your lawnchairs, friends and boats to watch from these locations:

9 PM - Listen to Musical Simulcast on 101.5 KGB

8:00-9:30 pm - Watch Live on Fox 5 (San Diego), KTLA 5 (Los Angeles), or Fox 40 (Sacramento)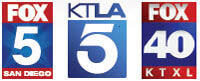 9:00 – 10:00pm - Watch delay on Fresno KGPE
10:30 – 11:30pm - Watch delay on Bakersfield KGET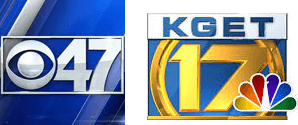 Watch from these official locations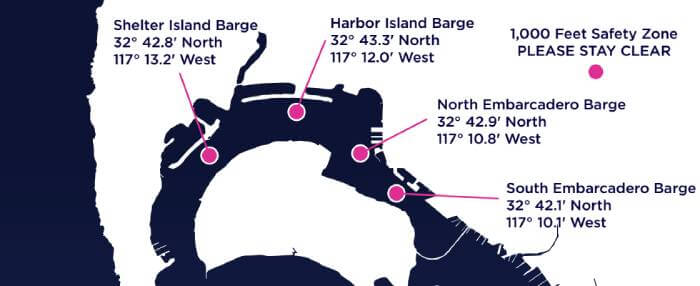 Download Locations of the
four (4) fireworks barges
(pdf)
Transportation and Parking
Avoid the crowds with our Transportation Partners.
Economic Impact Report
The 2022 financial impact of the Port of San Diego Big Bay Boom to San Diego has been released. It was completed by San Diego State University's L. Robert Payne School of Hospitality and Tourism Management compiled by Mark Testa, Ph.D., Christine Helmer, Ph.D., and Carl Winston. Annually $74.4 million of direct and indirect economic impact.
Read the
Economic Impact Report.