About Armed Services YMCA
We preserve military families and combat readiness.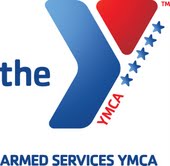 For 90 years, the Armed Services YMCA (ASYMCA) has worked to improve the lives of our local junior enlisted service members and their families in mind, body, and spirit by providing free programs and services relevant to the unique challenges of military life. With your support, the ASYMCA, a nationally recognized fiscally responsible military charity, will be able to impact 9,200 local active duty service members and their family members each month and help them "stress less and connect more" through free family bonding, youth development, and therapeutic programs. It is through strong community support that we are able to work to improve the quality of life for our dedicated local service members and their families. Please invest with us. We welcome you to become part of our team.
Armed Services YMCA – San Diego Branch – 3293 Santos Road, San Diego, CA 92124 * Tel: 858-751-5755
Donate  to The BIG BAY BOOM click  here
Youth & Community Outreach Programs
Operation Kid Comfort
Operation Hero & Camp Hero
Mom & Tots Programs
Craft & Conversation Groups
YES Program
Playgroup
Ombudsman/Key Volunteer Recognition Program
Annual Father-Daughter Dance
Healthy Kids Day
Family Outreach Programs
FREE, CONFIDENTIAL SERVICES TO ENLISTED FAMILIES E-7 AND BELOW
In-Home Individual, Marital, & Family Counseling
In-Home Parenting Education
Children's Clinical Groups
Spanish Speaking Parenting Group
Services for Children w/ special needs
Respite Care
Emergency Supplies
Holiday Toy Program