Harbor Island
Harbor Island Parking
Parking is very limited on Harbor Island and will be full by early afternoon. Please be patient. We strongly encourage you to use our transportation partners.
The San Diego Airport is providing discounted parking for attendees at Long-Term Lot 1 (Harbor Dr. and Winship Lane – $15/day flat rate, paid upon entry.
Note: Attendees can also park in any of the terminal lots at the posted rates: parking rates are in half-hour increments with a max daily rate of $32, so Long-Term Lot 1 would be the best option.
Long-Term Lot 1
2378 Winship Lane San Diego, CA 92101
$15 dollars a day, pay on entry
You can also park at ABM Parking on Harbor Island
1149 Harbor Island Dr, San Diego, CA 92101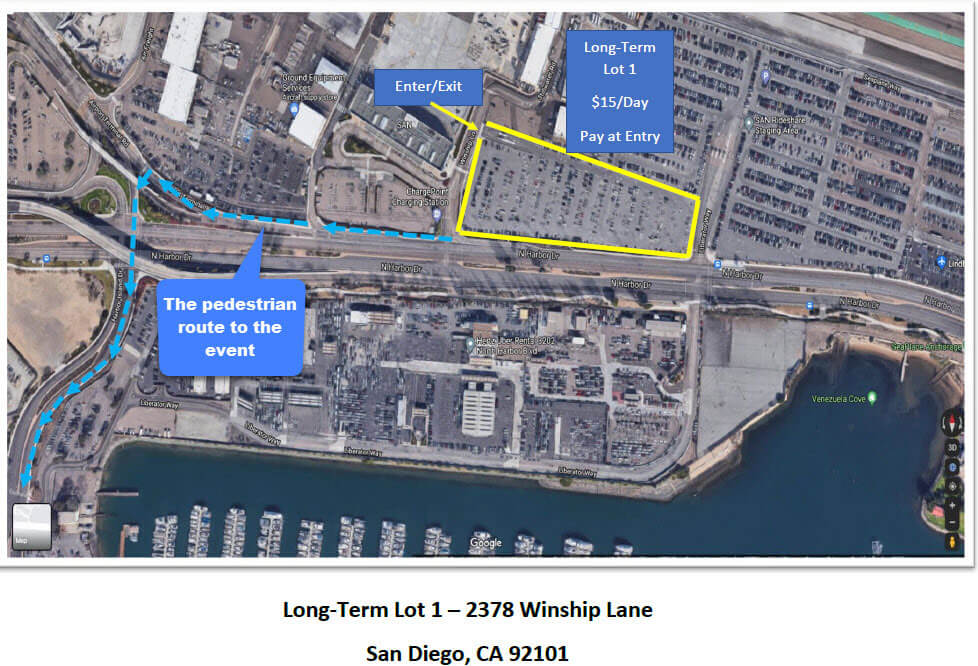 Street Parking
All metered parking on streets will be free on July 4th.
Hotels in Harbor Island
Restaurants in Harbor Island