Southern California's Largest Fireworks Show
Bring your lawnchairs, friends and boats to watch the Big Bay Boom fireworks show from these locations: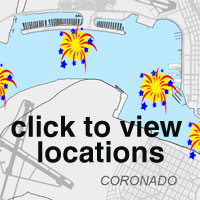 Transportation and Parking
Avoid the crowds with our Transportation Guides.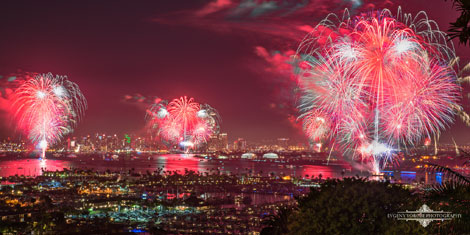 Photos by Evgeny Yorobe and Tristan Loper
2018 Economic Impact Report
San Diego's Big Bay Boom fireworks show, conducted each July 4th, generated $10.1 million in incremental sales in 2018 for the local area's hotels, restaurants, retail shops, tour operators, museums, charter cruise firms, boat rental companies, and other businesses.
Including the various ripple or multiplier effects produced through the supply chain and additional consumer spending, the fireworks event created a total of $17.8 million in sales in 2018.
Read the
2018 Economic Impact Report.